In the modern days, homeowners are installing walk-in showers in their bathrooms. In fact, it has become one of the popular options for homeowners who are renovating their bathrooms. It is a practical and stylish showering option for different people ranging from young kids to the elderly. Walk-in showers are practical for people who have restricted mobility.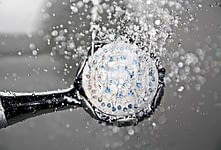 Homeowners should take into consideration of the shower tray when buying a new shower. Its shower tray is different from that of a regular shower. This post is going to guide when choosing a walk-in shower.
Walk-in Shower Trays
The walk-in shower tray can be accessed easily. They are door free, and every unit has a gap where a person can walk into. These units can be cleaned and maintained easily. These trays are lower than those of the regular showers. Their heights range between 40mm and 60mm. Individuals who would like to raise their shower trays should use the riser kits. The whole idea is making the shower more accessible.
The walk-in showers are helpful in reducing fall accidents and slip. Additionally, some of the modern showers come with magnetic or sliding doors. In general, these units have experienced a remarkable improvement over the yrs. They are well-designed to meet the needs of every person including those with mobility issues.
Choosing the Best Shower Tray
These trays are well-designed to fit with certain types of walk-in shower enclosures. It is advisable to purchase the two units together to get a good fit. Individuals who buy these units separately should check all the shapes and dimensions beforehand. The walk-in showers are designed to fit with the curved in shower enclosures.
Main Features of Shower Trays
The large trays are designed with drying areas. The drying area is an integral part of a shower tray. This is the part where a person stands to dry him/herself off. It has sloped grooves that drains away the wastewater. This feature is helpful in draining the excess water from the water. This means that you don't need a mat in the drying area.
You can either choose the right and left-hand fitting models of shower trays. These models have a tough acrylic outer layer that makes them more resistant to blemishes, scuffs, and scratches. In addition to this, they have polyurethane foam cores that make the entire trays insulated and sturdy.…