One cannot deny the fact that over the years people have gotten vainer which is why one can find aisles full of beauty products in any department store today. Needless to say, they sell at a rapid rate and end up in people´s bathrooms.
One can question whether a single person needs a handful of shampoos, shower gels, bath oils or conditioners and not to mention the face washes and moisturizers but that is really a moot point.
Reasons for buying vanity units
Vanity units are ideal for those who are not satisfied with a normal amount of bathroom products. It is also ensured that there is minimum wastage of bathroom space. Not only that, but one can also cover up wires or plumbing which can otherwise ruin the look of the room.
The good news is that manufacturers have understood these problems and have created vanity units of all shapes and sizes.
Here are some of the things to keep in mind in order to buy the best bathroom vanity units:
Complete set or single piece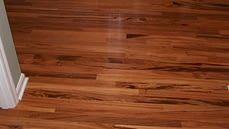 The first thing you need to consider is whether you want a complete set or a single piece. Once that is decided, he can look at the available designs as well as select the material. Bathroom Vanity units come in a wide array of styles which means that the consumer can go for a completely plain or basic look or an over the top Victorian style- depending on the theme of the room.
No matter how beautiful the style is, it can become quite an eyesore if it does not complement the tiles and flooring in the bathroom. Always keep in mind that if you want to add an element of elegance to the room, the simplest way to do it is to purchase a wooden vanity unit.
Vanity unit material
As has already been mentioned, the next step is picking the material with which the vanity unit should be constructed. Wood is definitely the best bet because it goes with anything but the material is high maintenance- if it touches water or any other liquid and is not wiped immediately,
the wood will swell up and starts cracking. Another option is laminated wood which is much more durable than regular wood. Modern metallic will give the room a great finish while chrome plated is not meant for everything- it looks tacky almost all the time. However, people tend to select these vanity units because they last for several years before wearing out completely.
Ready-made piece or constructed
Last but not the least, you need to decide whether you want to purchase a ready-made piece or have it constructed. The latter is naturally better as it allows you to have complete control over the dimensions, style, and finish of the unit. No matter what you do, make sure that you carry out adequate research so that you know exactly what you want.
The Internet will help you out during this stage, and you can sift through thousands of pages full of styles and instructions.…