You are better off hiring a professional painter anytime you're thinking of color coating your home's interiors or exteriors. As it is tasking and stressing, it is not easy painting your home yourself. Plus, it could leave your home looking sketchy and unattractive.
Quality Results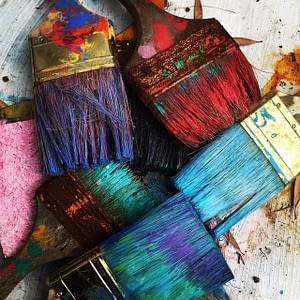 As much as painting is a universal skill, there is more to it than just dipping a brush in paint. Hence why professionalism is required in delivering attractive and value-added residences, with a quality color coating job. Quality results are a top priority. This is the sole reason professional painters deliver excellent results and ensure your home is looking attractive after a job.
Structural Stability
To an untrained eye, small weakness like cracks and rot are difficult to spot. These weaknesses can significantly compromise the stability of your structure. The advantage of a professional is that they will advise you to fix the problems before a paint job, thus guaranteeing the long-term future of your home. Professional painters will also recommend to you reliable artisans to fix all the structural damage that is out of their expertise.
Familiarity with Modern Colors and Patterns

The experience of picking new colors and patterns for your home is exciting and brings life back to old spaces. By providing color schemes and cost-effective alternatives, professional painters give excellent advice when it comes to color choices, patterns, and design. Because of the use of quality paint, top brushes, and effective methods, professionals, deliver the required quality skill for home painting.
Safety
Professional painters are heavily invested in personnel training, quality tools, certification, and safety equipment. These features ensure the job gets done with no accidents or incidents that may end up frustrating their customers. Drop cloths, harnesses, ladders, and rollers are among other accessories used by professional painters to eliminate risk.
Timely Delivery
By having a team of painters and professionals working together on a project, a professional painting company ensures the project is completed within the set timeframe. Opting to DIY plans will take you weeks or months to complete the project, and the results won't be as attractive as compared to an expert's job.
Longevity and Cleanliness

Implementing of thorough containment strategies is required for a professional paint job. Thus, a professional ensures there's no debris, chipped surfaces, or messy flakes. The lifetime of a skillful hand in painting is to years at best. Nonetheless, this requires professionalism and the undertaking of fundamental steps for one to achieve the desired results and long life.
Stress-Free
A do-it-yourself project in painting is very stressful, therefore hiring a professional painter takes away this kind of pressure of one's chest. As part of the planning process, a professional painter engages the services of insurance companies and quality material suppliers. Consequently, if anything goes a miss, it can always be corrected or compensated.
If you are opting for DIY, most of the time, you will always be required to hire a professional still to fix the mistakes you make while painting it yourself. For this and the other reasons, it is always better to be safe than sorry by hiring a professional.…