Purchasing a home in a Singapore is not only an expensive investment but is also a time-consuming process. Before you decide to buy a house in Singapore, it is crucial to know what to look for and understand the purchasing process as well.
Since many potential home buyers are not aware of this process, we have decided to guide you through the process. The real estate in Singapore is growing rapidly, and you could join millions of people in the country by purchasing a house in the areas.
House Financing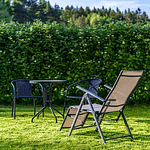 Most people want to buy houses in Singapore but do not know where to start when it comes to financing. Well, you should know that apartments in Singapore are not cheap; they will take a considerable amount of your fortune. We shall explore some of the preparations to make when it comes to the financing of the house.
Set a Target
Whenever you want to accomplish a big project that will take a considerable chunk of your finances, it is always important to you plan accordingly. Begin by setting a target which is enough inspiration to keep you going.
Examine several factors like the size and type of house that you want and the features that you want. Also look at the other factors like the neighborhood and the amount of money that you will need to purchase the house. You should be able to answer these questions as they will help you create a vivid picture of the type of house you want to buy.
Budgeting
Secondly, after setting a target to begin the budgeting process. When it comes to the house buying, you must be intentional by prioritizing and budgeting for the project immediately. Since you may not get all the money that is required for the same soon, start budgeting immediately.
Since you know the type of house that you need and the cost, you will quickly begin budgeting for the home that you need. You might have to make some cut out excess spending and make financial sacrifices.
Housing Schemes
We have several housing schemes in Singapore that help individuals to own homes. Some of these housing schemes are run by private organizations whereas the government runs others.
The objective of these house schemes is to let as many Singaporeans as possible to own homes. You may consider this option, but you have to look at the housing scheme that suits you best.
Loans
Last but not least, you can decide to take loans. In fact, 80% of the homeowners in Singapore have acquired their homes by taking loans. When you are taking a mortgage to buy a house, you must make sure that you can repay it.
If you are a civil servant and your job is secure, you can take a loan purchase a house and begin servicing the loan.…