Almost all large companies or corporations have their own facilities management crew to take care of their removal needs just in case they have to move to a new workspace. But if you are managing a smaller size of a company and you don't have a team that can organize this, then you have to look for professionals . With the help of a reliable company, there is no doubt that you will be able to make the relocation hassle-free.
To make the task a lot easier for you, here are some tips on what you can do when doing office removals.
Make a list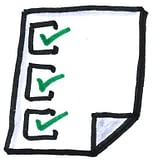 The first step that you have to take is to make a list of the things that you need to relocate. This includes furniture, tables, office equipment, files, office supplies, as well as the storage. It would be best if you prioritize all the things that you need in the new office, and get rid of the others that you no longer need. This way, you will have more room.
Keep in mind that doing a little inventory would always be to your company's advantage.
Set a time frame
Setting a time frame for the relocation is very important. Since we are talking about a company or office, it would hurt you and your employees if you stop the operation for a long time. You can just imagine the amount of money that you would lose.
So, make it a point that the schedule will be followed and everything will be set in place as scheduled.
Assign the tasks
The relocation will be done a lot faster if you assign the tasks to different teams. You can delegate one group to do the packing while the others can do the loading. This will also help you save time. Again, you have to remember that following the timetable is of high importance. The sooner you get done, the sooner your business operation could resume.
Plan for your new office
A relocation involves removals, moving out, and moving in. With this, you also have to think of your new office. How will you set it up? Where will you put the office equipment? All these should be properly planned for. With a clear plan, you will certainly reduce the disruption of your business activities.
If you follow the above-mentioned tips, it is guaranteed that moving to your new office will be of less to zero hassles. You can always contact a removals company to help you out.…