When choosing a carpet cleaning company, here are three items to keep in mind to help you find the best carpet cleaning company for your needs.
What cleaning method does the company use?
Most companies utilize a hot water extraction method while others use shampoo or dry foam. To be sure you are using the best method for your type of carpeting, speak to a company representative or your carpet manufacturer for recommendations. It is also good to research the type of cleaning agents the company uses. If you have small children or pets, you might need a special type of cleaning solution that offers an extra level of safety.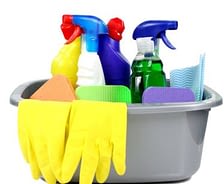 You might also want to ask about what other services are included with the carpet cleaning. For example, does the company offer spot treatment for old or difficult stains? Will company representatives move your furniture and replace it for you? Will your carpet be treated with a stain guard product after it is cleaned? Find out if a company representative will come to asses your carpet before cleaning to ensure the right cleaning method is used for your particular needs.
How does the company select its employees?
Is the carpet cleaning company concerned about the quality of its workforce? Are employees licensed, bonded and insured? Make a mental note about how you are treated when calling the company. Is the person assisting you professional, courteous and helpful? Ask for references to find out about timeliness, work quality and if the company's services are recommended. Visit the company's website to see what information it offers about the company's employees and what promises/guarantees they are expected to honor.
Compare prices.
Specifically, know what is included in each price quote you are given. Does the company charge per room or is a flat rate price given for all carpet to be cleaned? Will you be charged more if your carpet is more difficult to clean, or if you no longer have a warranty?
Be wary of a price that sounds too good – the company may be new and inexperienced, or it may not offer the cleaning services you need. Check the company's website to see if you can get an online quote. This will allow you to compare prices before you sign on the dotted line.
To get the most from your home carpet cleaning company, try Chem-Dry of Franklin, ask questions, and do your homework too. The more you know about what cleaning method is best for your carpet and what price you are willing to pay, the better off you will be. Ideally, the company will exceed your expectations and will leave you with clean, beautiful carpet.…